didn't actually seem as hot and humid as I was expecting. Does that mean I'm used to the humidity? It only took 3 summers, that's not so bad. *Update: it's been very humid so far in September. Now I'm thinking it wasn't humid in August. Thank goodness I'm not pregnant anymore!
Here are some things Macy was up to in August.
Apparently Macy read my post about Christmas in August because this month her movie fascinations have been Elf and White Christmas.
In Elf her favorite parts are: baby (in the beginning), Buddy and the Jack-in-the-boxes, when Buddy pulls off Santa's beard (motions this by pretending to pull a beard off her face), the doctor, and the snowball fight. She will watch the parts in between too but still requests her favorites.
In White Christmas her favorite parts are: Sisters dancing, Black dress (Mr. Bones number), and the Santa dresses with ballerinas (White Christmas number at the end). We are slowly adding new parts to our rotation. Today she started singing "Mr. Bones, Mr. Bones, how you do Mr. Bones?" It was so cute! That's her first song she's sung from a movie.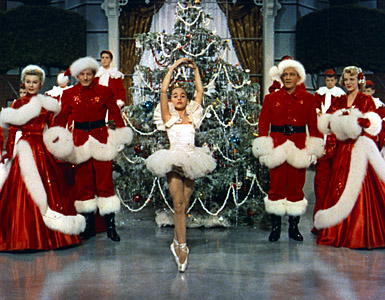 I was trying to buy some time before Ja came home so Macy and I stopped to get ice cream at McDonald's. Can't beat the $1 cones. I think Macy liked hers :)
We have a bus stop right outside of our complex so I coaxed Macy to take a bus ride with me. I knew she would like it and we had never done it before so we took the 9 minute ride over to the mall. She was fascinated by the whole thing and hardly moved the whole trip. When we got off the bus she immediately wanted to go back on to go home. Another trip to get an ice cream cone and the Disney store made her happy. She talked about the bus all day and asked to ride the bus first thing the next morning.
Waiting at the bus stop.
She looks scared but she loved it.
The new Disney store is awesome! The princesses talk to you in the mirror.
Since Macy had a great time on the bus I coaxed a friend to come with us next time. Her kids loved it too. They sat all by themselves on a row and were very well behaved. We rode to the mall again for ice cream and to play at the play place.
Macy loves to play with her headbands, bows, and beebos (ponytail holders). She sits up on her dresser to do so.
Macy and her BF playing at the spray park. Sadly, Halle will be starting kindergarten next month. Macy will be so sad to learn her favorite friend won't be able to play during the day anymore.
If you can't tell by Macy's face, she loves this little girl Sloane. She always wants to play with her and hold her.
I look back in the car and see Macy "drinking" from her doll's bottle. I thought it was pretty funny.
August 25th Macy asked to have her big girl bed. It was totally out of the blue so we figured she was ready for it and set up her big girl bed. This is how I found her later that day. Relaxing in her Easter hat. She wouldn't nap that day so I thought we were making a big mistake again trying the toddler bed.
After setting it up I realized we were having a babysitter put her to bed that night. What were we thinking?! How mean are we to make a babysitter have to deal with Macy getting in and out of bed? Macy surprised us by going right to bed that night with no problems. The sitter said she never tried to get out of bed. (We just got a video monitor so we can watch her sleep, it's awesome.) We were thrilled especially since we all know what happened later that night...
It turns out Macy is ready for a toddler bed. It has been a week now and she has done amazingly well. She still stays in bed until we come in and get her. She'll hang out in her bed for hours after waking up. She'll get up and get more books to read but she doesn't come out of her room. It's awesome! A few days this week she stayed in her room for 4 hours during nap time. She goes to bed at night and for naps easily with no complaints and stays in bed all night. We couldn't have asked for anything better. This has been a huge blessing to us this week! Thank you Macy!